Android TV Forums
​
Just
yesterday
we found evidence that Amazon was offering some limited international shipping of the Google Chromecast even though Google is currently selling the device outside of the US. Shortly after our story broke, users began to find that ordering had dried up. Here's a follow-up to that, showing that Amazon has indeed shut-down the ability to get the Chromecast shipped anywhere outside the United States.
It looks like there was a brief window in which it was possible to get it, but somewhere in the timeline, someone intervened and shut it down. Amazon has indicated they will honor the existing orders, but no new ones are available, as you can see in the screenshot above. Sorry for any false hope/excitement this caused.
Source:...
​
Google's Chromecast only had one real negative when it was launched. That was that it was only available in the United States. Google still hasn't begun offering the nifty little device in international markets just yet, but we are using the past tense because Amazon has come to the rescue. That's right, you can now order the Google Chromecast through Amazon and they will ship to international markets.
Here's a link to Amazon to order yours:
Amazon.com: Google Chromecast HDMI Streaming Media Player: Electronics
​
Here's some pretty cool news for Chromecast users. Hulu updated their Hulu Plus app to officially support the Google device. This requires an active Hulu Plus subscription which costs $7.99 per month. Now it's as easy as hitting the new 'Cast Button' in the Hulu Plus app to begin streaming your Hulu account across the Chromecast. Here's a quote from Google's blog on the subject,
​
The Chromecast is getting a new update to build 13300. It is described primarily as a "maintenance update" and doesn't really add any new features. Here's a quote with the details,
Source:
Google Chrome Releases Blog
Happy Labor Day Weekend!!!
HAVE A HAPPY LABOR DAY WEEKEND!!!
​
FROM THE STAFF HERE AT GOOGLETVFORUM.ORG !!​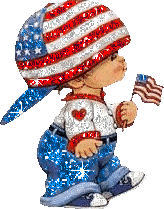 ​
​