Android TV Forums
Are you a hardcore Android fanatic with an insatiable appetite for constant Android news? We've got the perfect site for you. We've just put up the
AndroidOnly.net
Android News site. It's a site made to be similar to Digg. If you are not familiar, let me tell you a bit about it.
AndroidOnly.net
is a social news site. Which means that not only can you submit news to the site but you can also vote positive or negative on existing articles and submissions and actually help create the news. The entire community decides what is news worthy and what isn't. We've got categories set up such as: Android News, Phone News, App News, Games News, ROM Releases, Theme Releases, Tablet News and just general Google related news as well.
The social features are pretty well integrated as well. For example, if a particular user seems to always post items that you...
The Big Picture

The power of Google search is now on your HDTV. With Google TV you can seamlessly search for content, no matter where it comes from. Search the Web for your favorite YouTube video. Find a classic TV rerun. Stream a box-office smash. Tune in to the big game and check your fantasy league standings at the same time. Even access a world of powerful apps.
It's as easy as changing the channel. No switching devices, no changing inputs or interfaces. Just search, select, and watch on your HDTV — whenever and whatever you want.
To use Google TV you don't have to buy a new HDTV — all you need is Logitech Revue.
The Solution

Logitech Revue with Google TV brings together endless entertainment choices into one simple-to-use interface. Connect the Logitech Revue companion box to your existing HDTV and it becomes a super-smart, Web-friendly TV.
Get...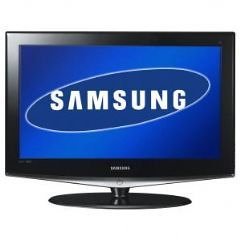 ​
Samsung has been on the sidelines instead of jumping on the Google TV bandwagon. That might soon change according to a recent statement from Yoon Book Keun, head of Samsung's TV business. At a recent forum in Seoul, South Korean he said using the Google's Android operating system in TVs is under review. Currently Samsung is the world's largest TV manufacturer and uses the Samsung Apps Platform with over 80 apps to allow users to access the internet for multiple uses.
The main complaints of adding Google TV capabilites have been the cost of the components. According to NewTeeVee the materials alone add about a $300 premium to the price of the TV.
Source:
Samsung Electronics May Use Google's Android Software in TVs - Bloomberg
&
Samsung May Deploy Google TV...
​
Well we were all excited about Logitech's new Revue Google TV box and although it's a step forward, the box doesn't show any love for Hulu.
"Unfortunately Hulu is not supported on your platform. We apologize for any inconvenience." The Revue will pull up Hulu.com and tease you with all it's Recent Episodes, Popular Clips and Featured Content, but it fails to play your selection.
Checkout the video below to witness the sadness:
You can read more in an existing thread here:
http://www.googletvforum.org/forum/google-tv-general-discussion/19-hulu-plus-google-tv.html
Did you notice our title said Sony Google TV family? Yes, that's because there will be a few models initally available to choose from. It looks like Sony will be offering 4 different Internet TV's – 24', 32', 40', and 46' models: