Android TV Forums
All Android TV devices come with a remote control, but those things do have a way of getting lost in the couch cushions. Luckily, your phone can connect to the TV box and act as a remote. Not as luckily, that can sometimes be buggy. Maybe it'll be a little less so going forward now that the remote service is being updated via the Play Store.
Continue Reading @
AndroidPolice
If you are not familiar with Zidoo, they make one of the best Android TV boxes on the market.​
The X10 is the new high-end flagship Android TV Box from ZIDOO.TV.
The X10 TV Box has aluminum housing and powered by the Realtek RTD 1295 chipset, along with 2GB of RAM and 16GB DDR3 memory. Like the ZIDOO X9S, the X10 has dual HDMI – HDMI IN and HDMI OUT, allowing for PiP and the ability to record video content from other sources. In addition ZIDOO X10 also has a 3.5 "SATA HDD bay for PVR/NAS.
​
As for OS, it runs Android 6.0 and OpenWRT(NAS) dual OS which can run simultaneously. It supports Wifi IEEE 802.11a/b/g/n connection, RJ-45 Ethernet Jack (10/100/1000Mbps) Ethernet, Bluetooth 4.0. Meanwhile, it can support HDR 10-bit HEVC/H.265 up to 4K @ 60fps video decoding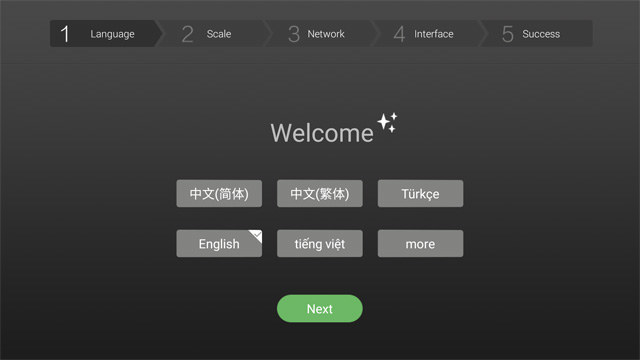 ​
In addition, the X10 sports the incredible ZIDOO ZIUI custom launcher/interface....
There's much anticipation about Chinese smartphone company Xiaomi's long-awaited entry into the U.S. market. And we don't have long to wait. Kinda. TechCrunch understands that Xiaomi will begin selling its first mainstream product in the U.S. — an Android set-top box — as soon as next month.
The
Mi Box
was
announced and demoed all the way back in May at Google I/O
, but so far the company has remained quiet on when it will go on sale. A source inside Xiaomi, however, told TechCrunch that it will be made available to consumers in the U.S. and other selected markets in "early Q4 2016." That could indeed mean October.
The price has also been kept quiet to date, but we also understand that the box will cost less than $100.
Xiaomi declined to comment.
The device is very much like the Apple TV, but powered by Android. It is capable of beaming 4K video at 60 FPS with support for Dolby...
​
The Chromecast has come a long way since its inception, and it is now much more than just a way to mirror a browser tab to your TV. In fact, most of the ways you can use a Chromecast today have little or nothing to with Chrome itself, and run exclusively on Google's underlying Cast technology. Google is well aware of this drift away from Chrome, which is why it will soon be updating the Android and iOS Chromecast apps to reflect the change: later this week, the Chromecast app will change its name to Google Cast.
The rebranding of the Chromecast app also aims to...
Continue Reading... @http://
www.androidpolice.com/2016/03/22/google-rebrands-the-chromecast-app-as-google-cast/
​
The folks at
Engadget
took the new Sony X900C 4K TV for a spin and came away impressed with its thinness and its Android TV capabilities. Their review makes a convincing argument for owning an Android TV capable device. They describe the device as easy to setup, and that includes setting up a Bluetooth keyboard to work with the TV. All of your existing Google Play services are instantly accessible just by signing in with the device.
The editor also liked the Android TV user interface and found it easy to use. He was quickly able to access all of his streaming content like Netflix, Hulu and HBO Now as well as games and more. Casting with the TV is obviously a breeze, as is the Google Now voice recognition. You can even use the voice search as a voice command for the TV, which the author said was even handier than using the remote directly.
Of course, the user experience was not without some...